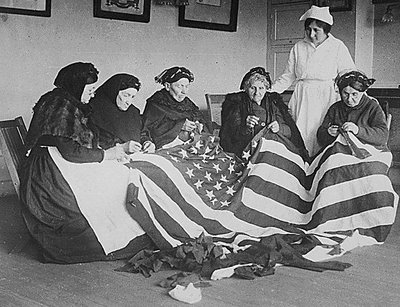 Quilts of Valor
Quilts of Valor, founded in 2003, is an organization that awards quilts to Military service members and veterans who experienced war.
On May 21st The Sumter Item reported that SC is 13,000 quilts behind!
We would like to challenge our customers to "wrap those veteran or service member that have experienced physical or physiological trauma in a healing quilt"

Jun and July
Heirloom Child will
have kits for purchase
and have a few Longarmers who will quilt your quilt
We are setting aside the Classroom on Wednesdays for anyone that would like to come in and sew in the shop or for the beginner that would like some help with completing their quilt.
Bring in a complete kit and receive $20.00 store credit on your next purchase!
There is some criteria for QOV ... so visit WWW.QOVF.Org for more information.
If you would like to volunteer your Longarm talent, please let us know.